Words: Nicole Huisman
Joining our Voices at Dan Cassab, is a wonderful young successful woman, big time influencer, by setting a great example of how to so simple and elegant styling.
Nicole Huisman, started in Elle doing what she loves, she now works free lance and inspires many that she dresses up with her styling.
Nicole also works with Vogue, L'Officiel and other big league editorials. The queen of Styling has the tools and knows how to play the game.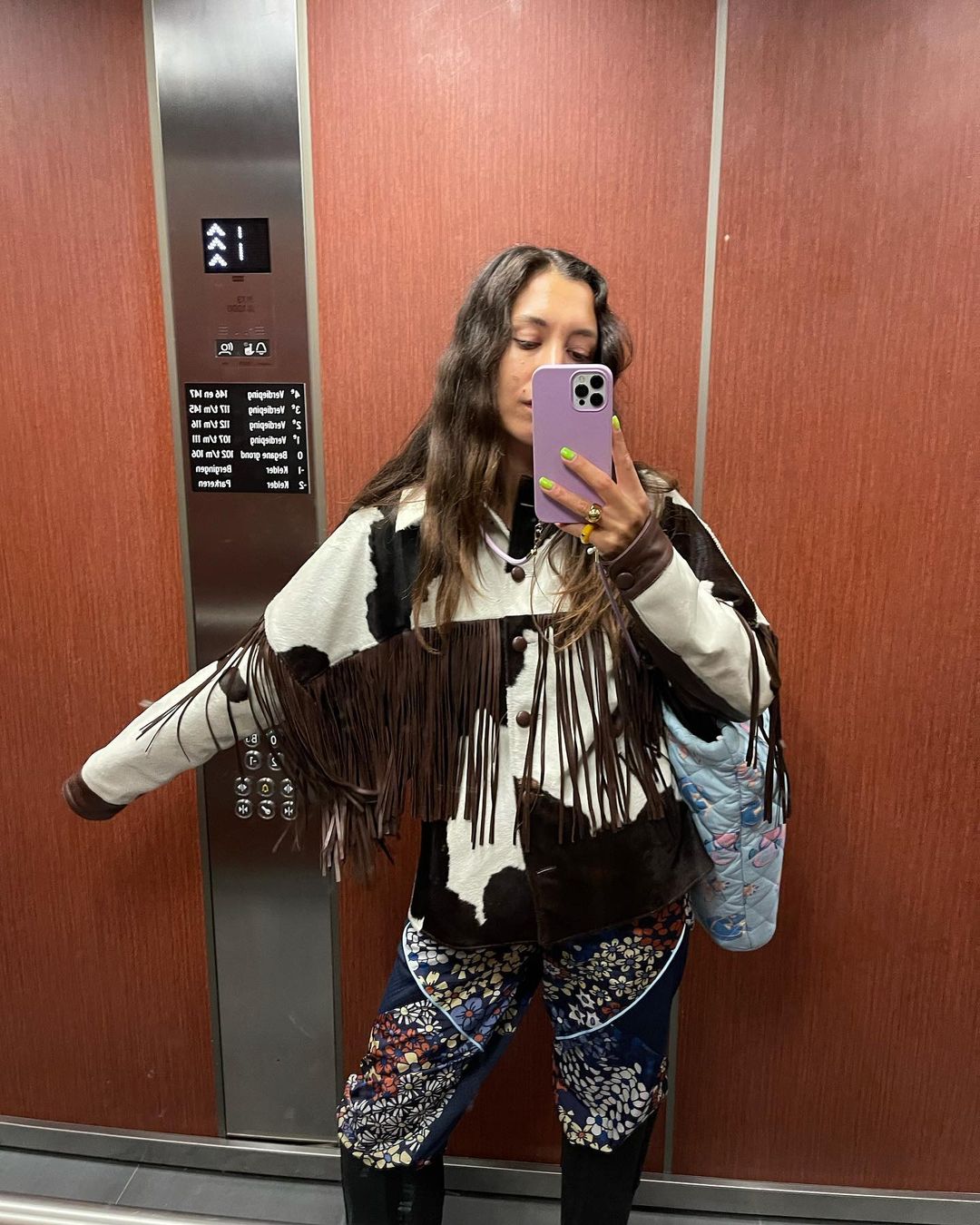 Nicole wears the Taylor jacket.
DC: What do you look for in a person when doing their styling?
NH: I try to figure out what their personality is all about and how and in what they feel like the best version of themselves – is that by wearing a sexy minidress, or a cool oversized suit, for example? When I know who they are and what they are looking for, I always try to push them a little bit out of their comfort zone, trying something new, so that my work really has added value 🙂
DC: In your personal wardrobe, what style do you prefer?
NH: I'm completely schizophrenic when it comes to my personal styling, haha! I believe I'm a little bit of everything, except a minimalist. I envy people with their 5-piece-french-wardrobe vibes, it looks so calming, but I will never be able to join their club, I'm afraid. I'm eclectic, always colorful, always comfortable.
DC: What advice would you give us for a simple and elegant look, yet at the same time original?
NH: You can never go wrong with a beautiful oversized suit, a great fitting (vintage) pair of jeans and a qualitatively basic T-shirt. Choose something bold and original to top it off with: a crazy cool coat, an outspoken colorful bag. Focus on 1 item to put in the spotlight, that's always a good idea.
DC: In your combo looks when wearing leopard, denim, silk, how do you create the finishing look?
NH: I always look for balance, no matter how crazy my look is. When I wear silk for example, I make sure to combine it with a heavier fabric, like denim or leather. And when wearing something oversized, I look for something more slim to combine it with – like an oversized jeans + oversized T-shirt with a mini-bag. Surprise elements, I guess.
DC: Hearing you say: Life is better in a bikini…
NH: Does that mean less is more? I do believe less is more, but sometimes less can be so boring. With 'life is better in bikini', I'm referring to my favorite season & surroundings. I feel best in summer, or at sunny destinations – gives me so much positive vibes and energy.
ON AMSTERDAM
Favorite coffee shop?
Uncommon
Favorite place to shop for vintage clothing?
Sabbatical Vintage
What place would you recommend to anyone who is visiting for the first time?
Come visit my favorite area, the place where I just moved to, Amsterdam Noord! So much is happening there, love the raw, original vibes.
What are you reading/listening to these days?
Back at 'The Best of Sade'
Hobby or what is it that you like doing on you free time?
I'm busy renovation our new house, from scratch, so I'm, always working on interior and moodboards, my new obsession.